Galapagos Adventures Fragata Cruise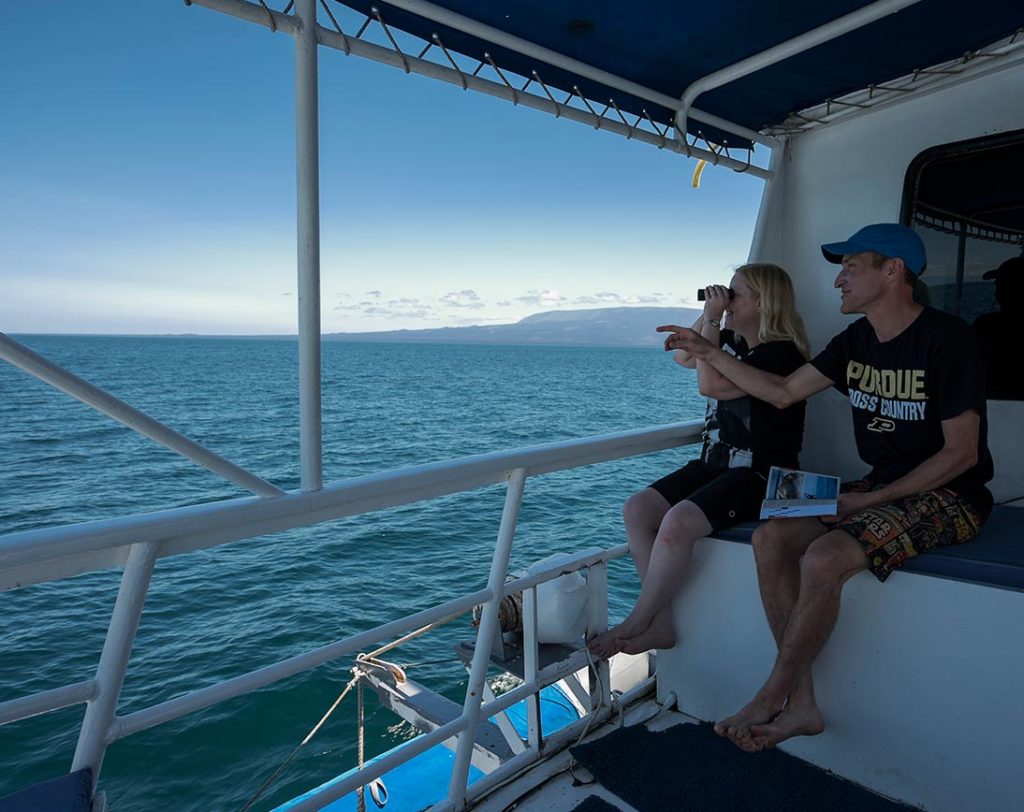 The Fragata yacht is our spacious and comfortable owner operated motor yacht that accommodates 16 passengers in cozy double and single cabins, all decorated and equipped to provide a relaxed cruise in the islands.
Fragata yacht welcomes you on board and invites you to discover the primeval flora and fauna of the Galapagos archipelago .
20 years of experience and a top qualified crew (captain, naturalist bilingual guide, cook, assistant of cook, barman, engineer and two sailors) guarantee safety, seriousness and comfort, preserving the fragile ecosystem of the Galapagos Islands, considered Heritage of the Humanity. Our experienced naturalist bilingual guide will introduce you to the astonishing Galapagos flora and fauna.
All our comfortable cabins are fully carpeted and have private toilet, shower (hot water), washbasin and vanity. Our service offers a nice atmosphere and attention to minimum details with features such as an ample dining room, bar, saloon, dinning room, small library, sundeck, TV, VCR, stereo music system, full air-conditioning, diving platform, all public areas are fully carpeted.
Yate Fragata offers lots of space and comfort for naturalist and diving cruises and enables the passengers to admire the incredible sub-marine world.
Our flexible itineraries of four, five or eight days let you know this small but fantastic world in small and familiar groups. Trekking, swimming, snorkeling are some of the complementary activities offered on board.
Yate Fragata may be chartered specifically for full diving cruises and we also develop customized itineraries according specific group interests.
Give us the great pleasure and honour to welcome you on board and discover with us these wonderful Islands - the Galapagos Islands.