Galapagos Adventures Fragata yacht Adventure travel planner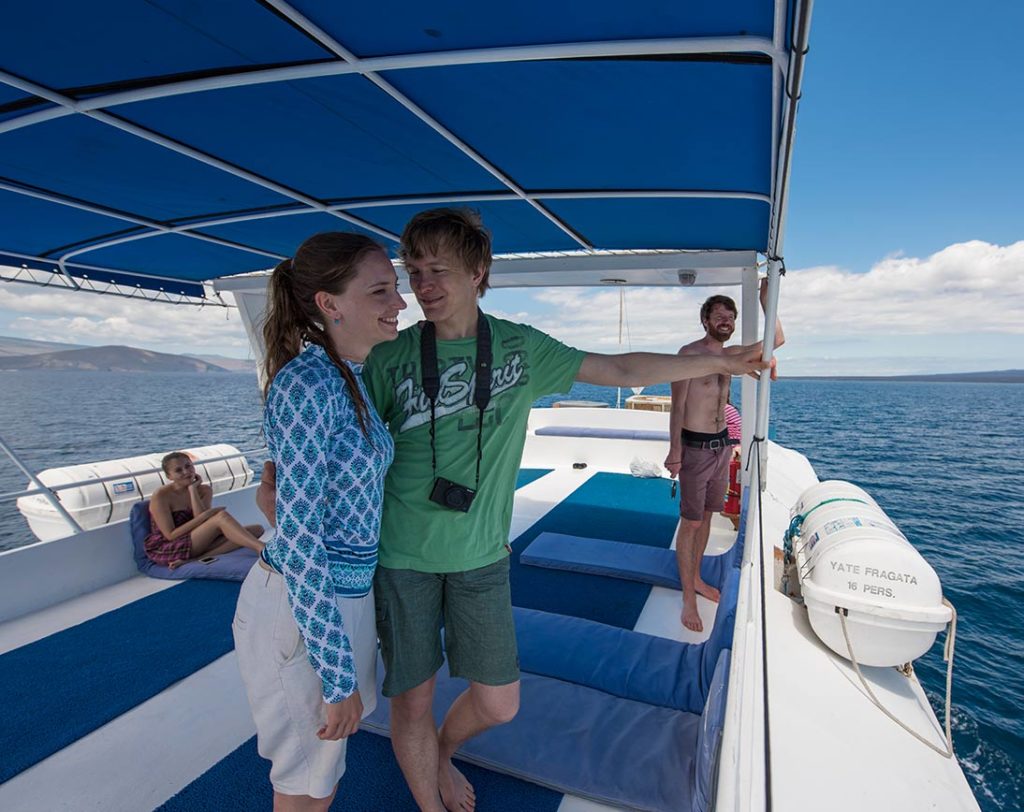 Galapagos adventures planner
Galapagos Adventures are a unique experience and for many travellers the peak voyage in their lives.
For most visitors it is a once in a lifetime adventure.
We have created a complete travel planner so you can learn all the details of adventure travel to the Galapagos Islands.
This section holds a knowledge base created from our 20 years + experience as cruise operators and outfitters in Ecuador & Galapagos, we also include answers to the most frequent questions and all basic tourism information needed for a carefree visit.
Once you are done reading the pages of this section, you will be ready to pack your bags and grab a flight to the Islands of Darwin´s wake. You will have all the information to help you plan an adventure that is smooth and uneventfull.
Should you choose to join us on-board the Fragata yacht, we will assist you with all the details of travel planning, still we invite you to read ahead for your benefit.